Who Is Shaun Sunday ANyway?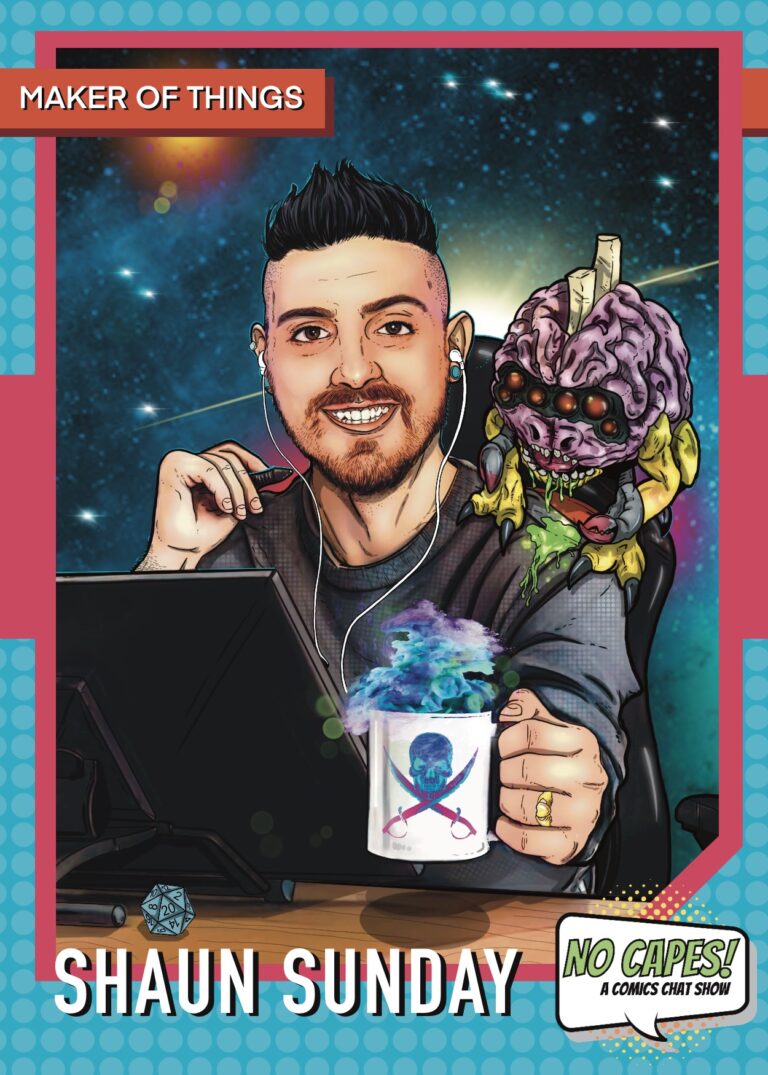 Hi! I'm Shaun Sunday AKA Brainbeast Studios.
I'm a comics writer, illustrator and game designer from Brisbane, Australia. My comics work includes Project: Starless Daydream(artist) by Frankee White, The Mothman Moves(writer), The Man Who Found The Future (artist) by Ryan K Lindsay as well as The High Cost of Living (Writer).
I'm also creator and host of the comics talk show No Capes!; where I sit down with fellow comic creators to gush about a comic we love every episode (select guests include co-creator of The Boys, Happy and Transmetropolitan Darick Robertson, Jim Zub, Erica Schultz, Liana Kangas, Rye Hickman and more!).

When not working in comics, I'm creating board games like Squirrel Wars, as well as TTRPG content such as the 5E Player Screen (a player aid to help new and Neurodiverse players navigate Dungeon and Dragons), the comedy thriller one-shot The Hunger of Firspeak for D&D 5E and System Agnostic paper miniatures and tokens.
For more information on my work, check out Twitch or support my WIP comics and games on Ko-fi.